Whether you are family having guests and a baby stay over at home for a few days, a private hospital or company hosting an event where babies may need a place to snooze, The Bed Hire Company has the Cot Hire solution for you.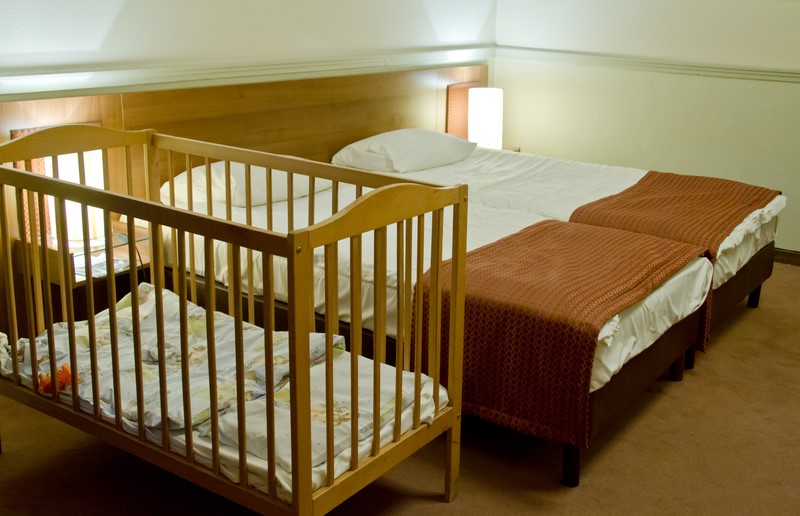 Quality cot hire that cares for your child
The Bed Hire Company hires high quality, 100% beech wood cots for a variety of uses. Our strong, safe and comfortable cots have drop down sides for easy access. They also have safety catches and no sharp corners for added safety.
To ensure your baby has the perfect nighttime sleep or daytime nap cots hired from The Hire Company have high quality, super soft mattresses that meet the highest EU and International safety standards. All our baby mattresses are flame resistant and conform to BS7177 regulations.
Short or long-term hire
Cots from the Bed Hire Company are perfect for short-term hire or for extended hire. Our cots are ideal for hotels that need to provide a cot that ensure the quality of the services is best possible for customers and ensure they have a pleasant stay where every need is catered for.
Cot hire is also a very flexible option if you have a child on the way and do not want to buy costly furnishings that your baby will outgrow in a few months or years' time. Hiring your cot means that as soon as you no longer have a need for it, instead of having to spend time and effort selling it, The Bed Hire Company will simply come and take it away at your convenience.
Our Services in London
From a single cot to multiple cots, The Bed Hire Company can help. Cot hire is perfect for tradeshows where baby items may be on display or for companies who may need to offer baby minding services.  The Bed Hire Company hires cots for all kinds of uses including TV and Theatres who may need the cots backstage or even on set.
A traditional, high-quality cot hired from The Bed Hire Company is the ideal solution for anyone who needs to create a safe and comfortable place for a baby or toddler to sleep.  With outstanding customer service, fast supply and very competitive prices, The Bed Hire Company is the only name you need to know when it comes down to the perfect cot hire service.
With a cot from The Bed Hire Company, any baby is assured to rest soundly – putting a smile on the faces of mums and dads everywhere!
For more information on the other products, we hire out, visit our hire services page, or to hire a cot today, get in touch with or friendly team based in and around London.