Published on 28 February 2020
Posted in Blog
Travelling with a baby can create breathtaking memories but it is a challenging experience as well. This is mainly because you more than likely will need some items to ensure that your baby is safe and comfortable. One of the important items that you will need while on a trip with your baby is a cot.
You can decide to hire a cot at the hotel or purchase a travel cot that you can use for future trips. Hiring a cot is, in the majority of situations, a better option if your hotel offers such a service. But why should you prefer to rent a baby cot as opposed to carrying a portable one with you?
1. You can save some money
If you don't travel often, buying a travel cot is not a good idea, as you'll rarely use it. Hiring a baby cot should be the cheaper and more effective way to keep your baby comfortable at the hotel. You'll also pay less for your extra luggage if you're not carrying a cot with you.
2. The safety of your child is guaranteed
As you may expect, reputable hotels use high-quality equipment. In that light, you can rest assured that your child's safety has been well taken care of.
On the other hand, buying a travel cot with the same or better safety features as those of a high-quality cot from a good hotel will more than likely cost a fortune.
When buying travel cots, therefore, most parents may prefer to purchase the ones that are cost-effective. While that seems like a good idea at first, such cots don't necessarily guarantee the safety of your child.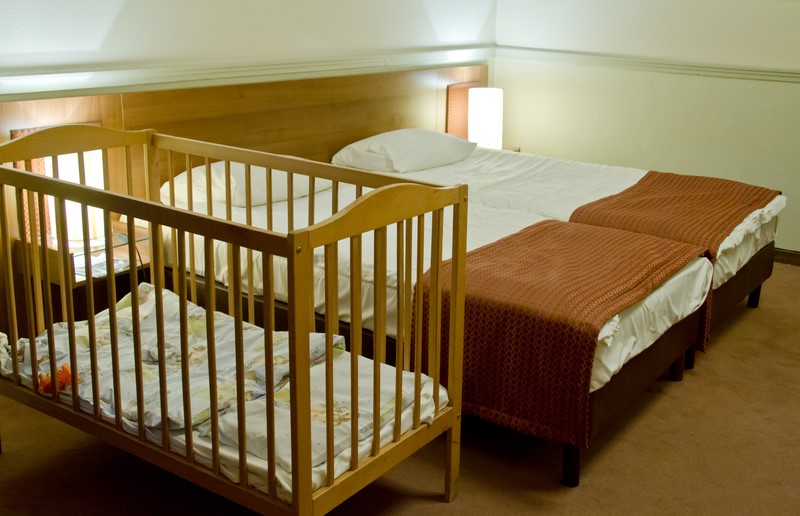 3. Your child will sleep comfortably
If your child is not comfortable when sleeping, they will become disturbed and so will you. The last thing you want to do is spend half of your night trying to get your child to sleep after a long, tiresome day. As such, you should use a cot that makes it easy for your child to sleep comfortably throughout the night.
In that regard, hiring a high-quality cot from a hotel is your best option. Such a cot will be well-designed and use a high-quality mattress to ensure the comfort of your baby.
4. Peace of mind
If offered the privilege to travel with your personal items only and have everything else provided at the hotel, you most likely will gladly accept such an offer. In that regard, don't you think hiring a cot at a hotel is a good idea as well? You will enjoy the peace of mind that comes with having less luggage to carry around.
5. You won't need some extra storage space after the trip
If you don't travel a lot, buying a travel cot is not the best idea, taking into consideration that the cot will remain unused most of the time. What's even more worrying is that you will need some extra space to store the cot when it's not in use.
If therefore, you feel like you don't have extra storage space in your house, you should opt to hire a cot at the hotel. This will save you the hassle of having to figure out where you should store the cot once you're back at home.
In summary,
Hiring a cot for your baby at a hotel while on a trip is a good idea, especially if you don't travel frequently. But before making the decision to hire you should do some research that involves reading online reviews and recommendations.
While pictures posted on a hotel website are deceiving, that may not be the case with reviews and recommendations from customers who've been there.
Here at Bed Hire, we are Europe's leading folding bed hire company. We provide some of the top hotels in the UK with folding beds and you with a good night's sleep. If you would like to find out more about how we can help you, get in touch today on 0208 933 8888 or pop us an email at sales@bedhire.co.uk.