Published on 30 March 2023
Posted in Blog
For business owners, it's sometimes difficult to predict the types of facilities that you'll need to provide for events. If you own a hotel or guesthouse and have a particularly large influx of families with children, you may not be fully prepared. That's where cot hire comes in.
High Quality Cots Hire
One of the main things to look out for when hiring a cot is the quality – no one wants to let their baby sleep in a low-quality cot that might be prone to breakages.
At Bed Hire, we offer high-quality beechwood cots that are strong and durable and also look great. Your establishment will look much more professional if they're able to provide strong, quality cots at a moment's notice. You can even pre plan so they match your decor and fit right into place in your rooms.
Cot Hire Should Be Fully Flexible
We also pride ourselves in being totally flexible to your needs. You can hire a cot for as long as you like and we can provide multiple cots at the same time. This gives you much more scope to accommodate your guests and give them the best service.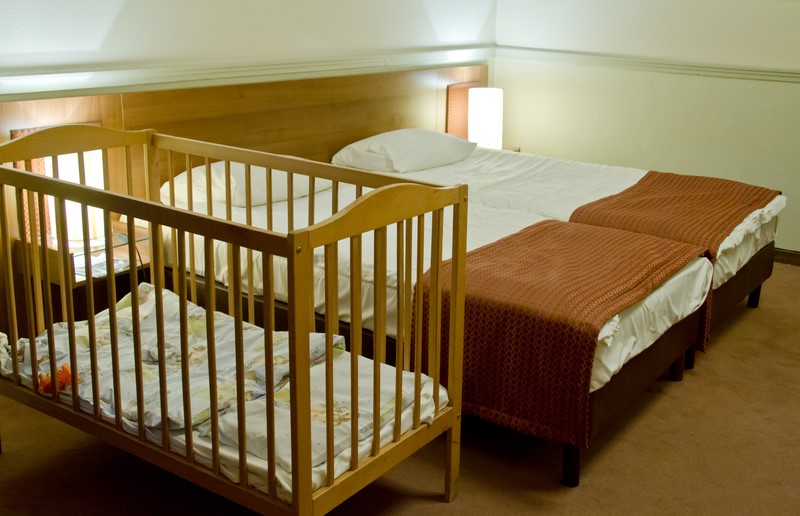 Great Customer Service
Good customer service is essential to help your business thrive. It's the standard of service that your guests will remember when they leave. Even if you have the highest quality hotel, a bad service experience can be detrimental to your reviews and word-of-mouth recommendations. Whereas excellent service can provide amazing reviews and returning customers.
To cater to your guests and make sure they have the best time without the stress, cot hire is the best option. Your customers should always feel fully comfortable bringing their baby along with them wherever they go.
We'll help you out by delivering and removing your hired cots at your convenience, so you can work around your guests and give them a totally stress-free trip.
Full Conformity with BS7177 Regulations
When you're providing any equipment for your guests, it's essential to ensure that they're safe.
All Bed Hire cots adhere to the BS 7177 regulations which test materials against potential fire hazards such as cigarettes and matches. This means that, should your guests be smoking in the room or lighting a candle, the cots are not a fire hazard and won't spread flames more rapidly. All upholstery must go through this testing regularly to meet the safety regulations. Hiring cots for your hotel is a benefit, as the responsibility for the testing is with Bed Hire, so you don't need to worry.
Cot Hire with Bed Hire
Here at Bed Hire, we specialise in providing high-quality cot hire in London. All of our cots are safety tested and we can offer long or short-term hire based on your needs.
To give your guests peace of mind and have the convenience of clean, quality cot hire at your fingertips, contact Bed Hire today.