Published on 24 February 2022
Posted in Blog
Over the past couple of years, the country has largely shut down, meaning that hotels and guesthouses weren't able to open for guests or had fewer than normal. However, now that the world is beginning to open up, hotels are expecting an influx of holidaymakers and tourists, which could present an issue with capacity.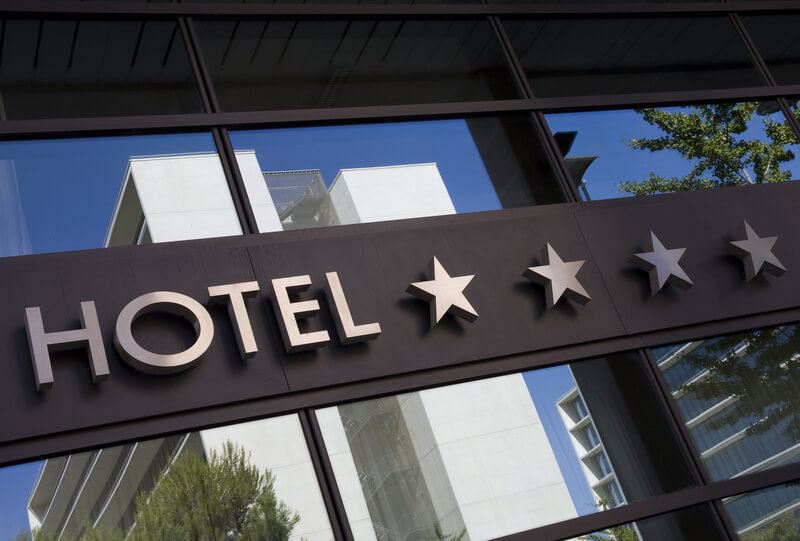 Hotel Capacities During Summer
Because groups are now able to meet in public, larger events at Hyde Park, festivals, and Wembley are now opening back up for the summer. This, along with all of the other attractions in London, such as Buckingham Palace, the Tower of London, or the museum of natural history, will inevitably be a big pull for tourists.
While the extra tourism is excellent for boosting the economy back up again, all these people visiting the city will need somewhere to stay. This means that hotels, guesthouses, and hostels will need to find extra beds to fill their hotels back to capacity again. It's a terrific opportunity for the hotel business to make a little extra money. However, there's the issue of adding these extra beds without causing massive disruption to service.
How Can Bed Hire Accommodate Your Bed Shortages?
Hiring folding beds can help to open your hotel to more guests and fill your rooms, without having to expand or break the bank. There are also lots of benefits of using folding beds to accommodate more guests.
Storage Space
It's unlikely that you will need to convert all of your rooms to family rooms all year round. So when your hotel is booked for couples or twin rooms, you might want to remove some of the extra beds to create more space for your guests. The problem is, beds are big and are difficult to move, so they can take up a lot of storage space. Folding beds easily fold down and can be moved quickly out of a bedroom, taking up minimal storage space.
Family Rooms
Foldable bed hire means that you can turn double or twin rooms into family rooms in no time, accommodating more guests and allowing you to fill more rooms to increase profits.
Fast Turnaround
At Bed Hire, our team provides a fast turnaround service, so you can have beds delivered to you in an emergency. You can also call and have your extra beds removed within 24 hours, making it a quick and convenient service with no hassle.
Cost
Beds are expensive. You can hire a foldable bed to use at the times that you need it, for a fraction of the cost of a permanent bed. You also avoid any of the repair issues as this is all dealt with by your hire company too.
Folding Bed Rentals
Bed Hire is a West London-based company that specialises in fast and efficient folding bed delivery to meet all your needs. Our customer care team can provide recommendations on quantities and manoeuvrability. We can also arrange to collect the beds as soon as you're finished to save on wasted space. If you need a fast turnaround bed hire service, call us on 2028 933 8888 or visit our contact page to enquire further.